Barbra Streisand is a perfectionist. She didn't actually bring in her clothes, she dealt with Saks Fifth Avenue and they would send me the garments. Whatever we worked on for her had to be perfect.

—Dan Eisen, Port St. Lucie News



A Drycleaners' Hero Gives Top Designers a Spotty Reputation
Wendy Bounds
Staff Writer for The Wall Street Journal
January 23, 1997



A New Wrinkle in High Fashion: Costly, Uncleanable Clothes
Jennifer Steinhauerfeb
Editor for The New York Times
February 22, 1998
Dry Cleaner Specializes in Ancient Stains
Phyllis H. Wollman
Staff Writer for The New York Times
February 22, 1998

Dry Cleaner Has Seen His Share of Dirt From the Rich and Famous
Bob Betcher
Staff Writer for Scripps Howard News Service
October 8, 2003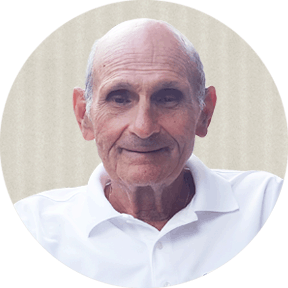 With a career spanning well over 35 years, from front page and television appearances to celebrity clientele, Dan Eisen is the leading authority on dry cleaning.
Previously an Assistant Director of The New York School of Dry Cleaning, Dan taught and lectured at both The Fashion Institute of Technology and Marymount College. He was the Chief Garment Analyst for The National Cleaning Association from 1968 to 2001 and was one of the founders of The East Coast School of Dry Cleaning as well as a consultant for The Metropolitan Museum of Art in New York, The Brooklyn Museum, and The Elliott Museum in Florida.
Dan has been featured in publications like The New York Times, The Wall Street Journal, and Newsday; appeared on David Letterman and CNN, and has had the privilege to service articles by Barbra Streisand, Glenn Close, and Colonel Harland Sanders. He is a regular columnist for National Clothesline and Korean Monthly, owns two patents, and actively provides consultations for commercial, industrial, insurance, and legal accounts worldwide.

Interested in learning the techniques Dan uses? Check out his assortment of manuals for sale! From margerine to candle wax, Dan details his methods for consumers and professionals alike! Learn more


Since 2008, Dan has been a regular columnist for Scripps, penning instructional material for dry and wetcleaning industry professionals. As of February 2021, Dan has decided to make public these articles, available free to anyone. As these articles are in PDF format, you will need Adobe Reader or equivilant software or browser to open them. View list